Spray nozzles and fog technologies
Dry Fog Humidification System AirAKI
Energy-saving pneumatic humidification system producing Dry Fog.
Prevents dryness and static electricity, enabling higher manufactured product quality and lower defect rates.
The running cost is one-fifth of a comparable steam humidification system.
One humidifier (when using AKIMist® "E") produces 2.4–9.6 liters/hour of Dry Fog.
Support customers in site investigation, layout design, installation work and after-sales services.
Industries: Paper & Pulp, Printing, Automotive manufacturing, Plastics production, Textile, Inks, Paints and Coatings, Other industries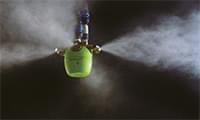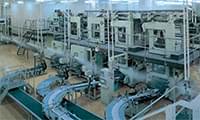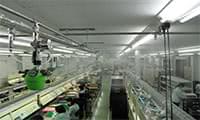 Pneumatic & Hydraulic Spray nozzles
IKEUCHI'S spray nozzles and fog technologies have played a vital role in a broad range of industries. With more than 42,000 standard nozzles to choose from, IKEUCHI offers a truly extensive lineup of products. There are unlimited possibilities for our nozzles and nozzle-related products in any industry or application.
Dust reduction & Pollution control
Cooling & Temperature reduction control
Cleaning & Watching solutions
Humidification control
Chemical applications
Sausage and ingredients adding in Food & Beverage
Industries: Food & Beverage, Cement, Automotive, Steel, Mining, Glass, Chemical……