Excellent performance at both low and high feed pressures
Multi-stage ejector type-a technology patented by PIAB in 1973
Operating range of 1.7 to 7 Bar
Extra vacuum flow in combination with deep maximum vacuum levels
Low energy consumption
No moving parts that vibrate or wear out
High operational reliability and a pleasant, noise-free working environment
3 products series: Small, Medium & Large
Flow rate range 10 NL/min to 918 m3/min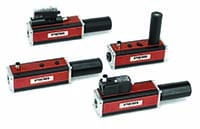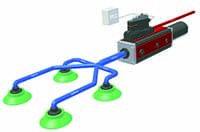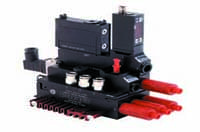 Wide and complete range of cups of all applications
Different sizes, types and frames (round, oval, flat, deep, bellow...)
Different materials (Nitrile, Choloroprene, Silicone...)
Different colors and hardness
Variuos accessories (ball joint, level compensator, angle adapter...)
Excellent sealing capability
Can be used in most environments
Applications: Handling of boards, handling by robots, packaging industry, labeling machines, handling bags, liquids fiiling, evacuation of molds, press to press transfer, loading/unloading sheet metal, vacuum spray paint...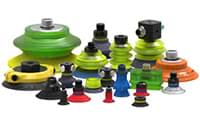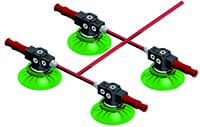 Kenos Vacuum Gripping Systems
A leading brand for large area vacuum grippers.
Optimized to be used in various applications e.g. packaging, wood, food etc. A flexible solution for the handling manipulation of several products with different shapes, dimensions and compactness.
Most of the gripping systems can be equipped with integrated vacuum generation or suitable for separated vacuum generation (Pump or Side channel blower). The integrated vacuum generator is a modular multi-stage COAX® ejector of easy maintenance and the market's most energy efficient ejector technology. The number of ejectors can also very simply be increased even after the installation if necessary.
The foam is made of a technical foam (FDA mat approved available), with different pitch holes and thickness or pads depending of the product to be gripped and on the requirement of the application.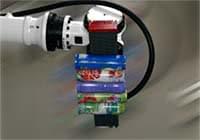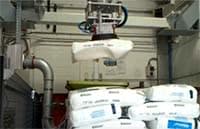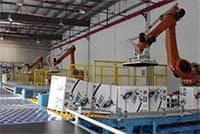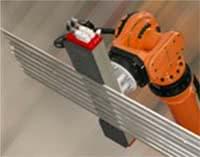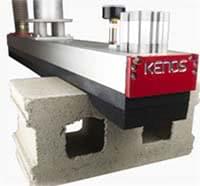 Vacuum Conveyors For Powder & Bulk
No external contamination - in conveying dry powder products through dedicated pipe systems.
Are built of high-quality material. When producing food, pharmaceuticals and chemical products there are demands on the highest possible degree of safety as to hygiene and operation.
Developed as an answer to the severe requirements of operational safety and hygiene in the food, pharmaceutical and chemical industries.
Long lifetime, Easy installation & Maintenance
ATEX Dust certified. piFLOW®p and piFLOW®t are ATEX Gas certified.
Available with either an ejector driven vacuum pump or with a mechanical pump.
Examples of powders & bulk: Wheat flour, Coffee, Cacao, Aluminium powder, Magnesium powder, Aspirin, Nylon, Pulverised coal, Detergent, Iron powder…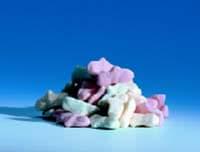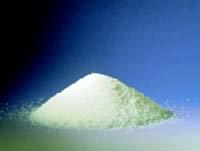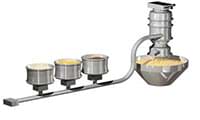 Lifts and grips the load using vacuum.
Lifts Loads from 5kg to 200kg.
Lifts almost anything – Standard and custom suction feet.
Suspended from a Jib Crane or Overhead system
Can be floor, wall or ceiling mounted.
Reduces long and short term strain injuries and damage to the spine
Increases safety for employees
Increases productivity Increases the possibility that anyone can perform lifting operations (not only physically strong employees)
Reduces damage of lifting object