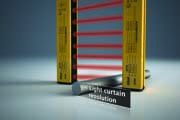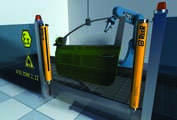 ReeR offer a wide range of Safety light curtain
Small-size housing and minimum dead zone

I

deal for the protection of any tool machine, where space restrictions exist

The ideal solution for the protection of a vast number of high-risk industrial applications, those requiring a high

level of integration of the safety functions

Ideal for the protection of any tool machine, where space restrictions exist

Filter accessories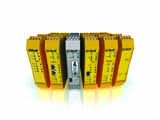 Mosaic is a modular, configurable safety controller for protecting machines or plants. Mosaic can monitor several
safety sensors and commands, such as safety light curtains, laser scanners, photocells, mechanical switches,
mats, emergency stops, two-hand controls, concentrating management of these in a single, flexible device.

Contactless Safety Sensors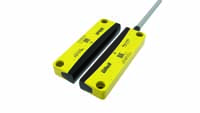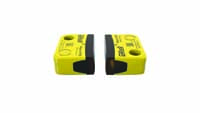 The Contactless safety sensors are used to monitor the position of the safety devices sliding, hinged or removable. Are part of this category:
The Magnus MG Series magnetic safety sensors. Main features:
Rectangular or cylindrical compact size

Robust fiberglass housing

IP67 rating

Coded tamper resistant

Switching distance: 3 ... 10 mm

Power packs and power pack assembly kits

Integrated circuit manifold blocks
The MAGNUS RFID series RFID safety sensor. Main features:
Rectangular compact size. Full mechanical compatibility with Magnus MG series

PBT / PC housing material

IP67 and IP69K protection grade for use in harsh environments

Tampering protection in accordance with DIN EN 14119, the highest in its class

Switching distance: 0,5 ... 8 mm

State-of-the-art RFID technology

3 different coding levels: low, high, unique.