Linear process cabin with separate supply section
Even though the process area is wide, the interior can still be accessed via double doors without the need for an inconvenient centre post. The slimline, rounded corner profiles don't just look elegant – they feature integrated cable conduits that route lines and cables safely around the cabin.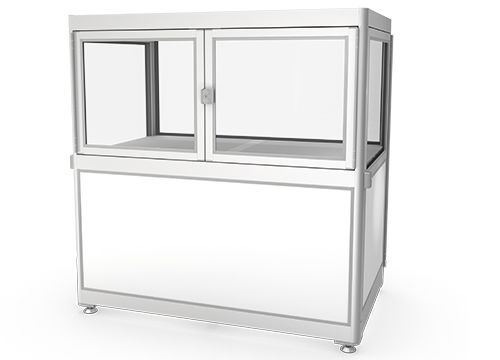 Protective cabin with large hatch
Safe working and optimum access to the interior – to ensure easy loading, the generously proportioned double doors do not have an inconvenient centre post. Both doors are secured together with just a single lock, as the passive door is automatically secured when the double doors are closed so that they can't be accidentally pulled open.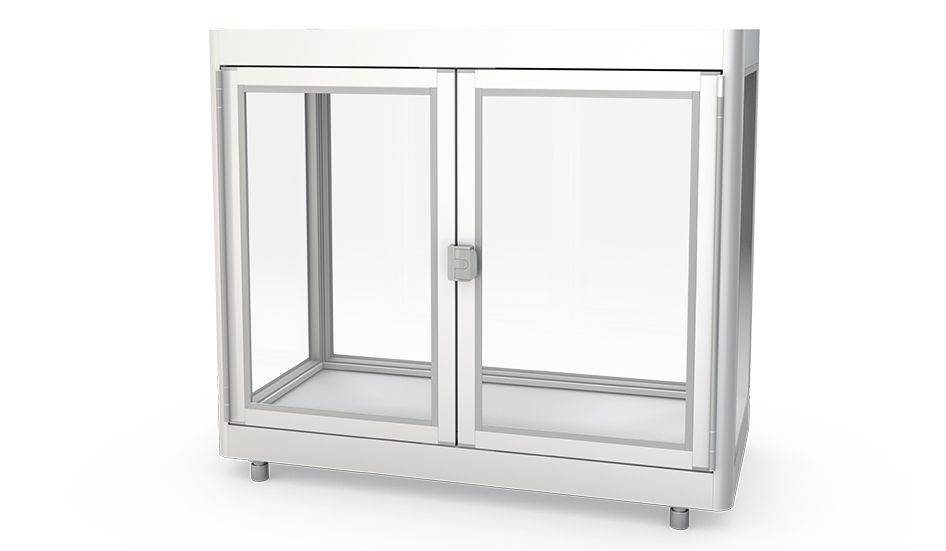 Cabin for interlinked processes
Art. Nr. EX-01141
For machine cabins in virtually unlimited lengths – Line XMS profiles with their intelligent cable conduit concept enable users to design structured solutions for interlinked processes in next to no time. High doors along the entire length and the additional supply section ensure easy access.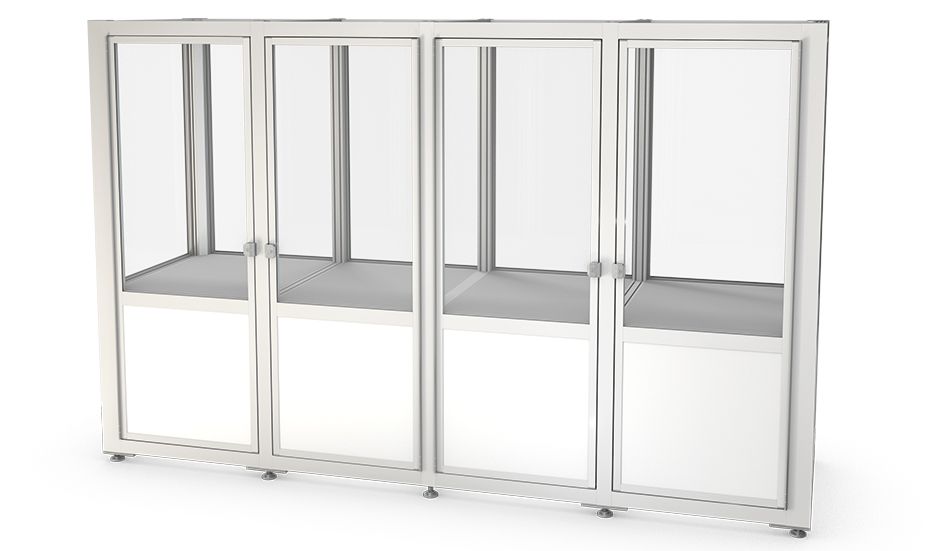 Cabin for the very smallest applications with sealed access door
This cabin takes up a minimum of space but offers maximum flexibility. Transparent panels fitted on all sides – including in the access door – provide clear views of the interior. The Line XMS door concept ensures doors are sealed.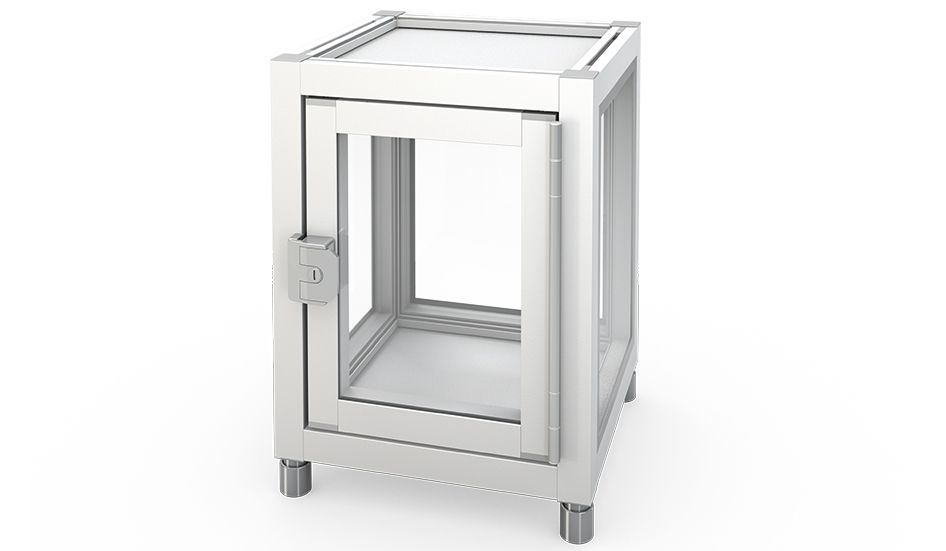 This mobile testing booth is the ideal solution for safely transporting even heavy devices and tools to where they are needed.
The heavy-duty Knuckle Feet are used to keep the booth securely in place when it reaches its destination.
The booth itself is lightweight and can be converted on the inside in just a few simple steps. Because it can always be adapted to the task at hand it can provide a long service life.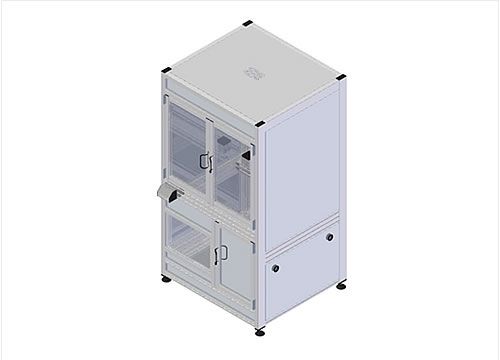 Made from Line 10 elements, this machine base is stable and safe. The opening at the rear allows lines and connections to be fed through to the machine, while the door on the front protects work benches from noise, dirt and accidents.