Conveyors and Transfer systems
Elcom offers complete solutions from its patented conveyors and transfer systems.
Elcom is your expert for your modular conveying systems adapted to your environment
We cover standard segment belt widths from 20 to 1000 mm and axle distances from 300 to 60000 mm
CONVEYOR 20: Compact conveyor on a 20 mm profile 5 base, for very small, lightweight parts.
CONVEYOR 40: Compact conveyor on a 40 mm profile 8 base, for all types of part.
CONVEYOR 80: Compact conveyor manyfactured from item's profile range, dedicated to the conveying of light and bulky loads.
CONVEYOR 90: conveyor for heavier, high-volume components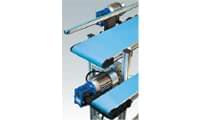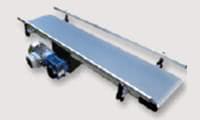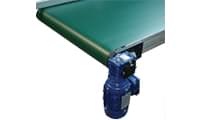 Transfer systems are a special form of conveyor technology in which standardised workpiece carriers are used about conveyor belts tailored to these workpiece carriers in order to move the workpieces through the various stations they must pass through.
With elcom, the workpieces are transported and organised using transport units based on double belt conveyors. The desired material flow is creard together with standardised cams, curves, swivelling modules or lifting boxes. The material is supplied and positioned primarilly with stopper elements (e.g., stopping point for accumulation mode in front of workstations) and positioning units for direct processing (e.g., robotic loading or unloading and manual workstations). In addition, standard modules for particular process steps are provided, such as press positioning units, lift modules and swivelling or solutions for time cycle independent woorkstations or for discharging Not-OK parts.