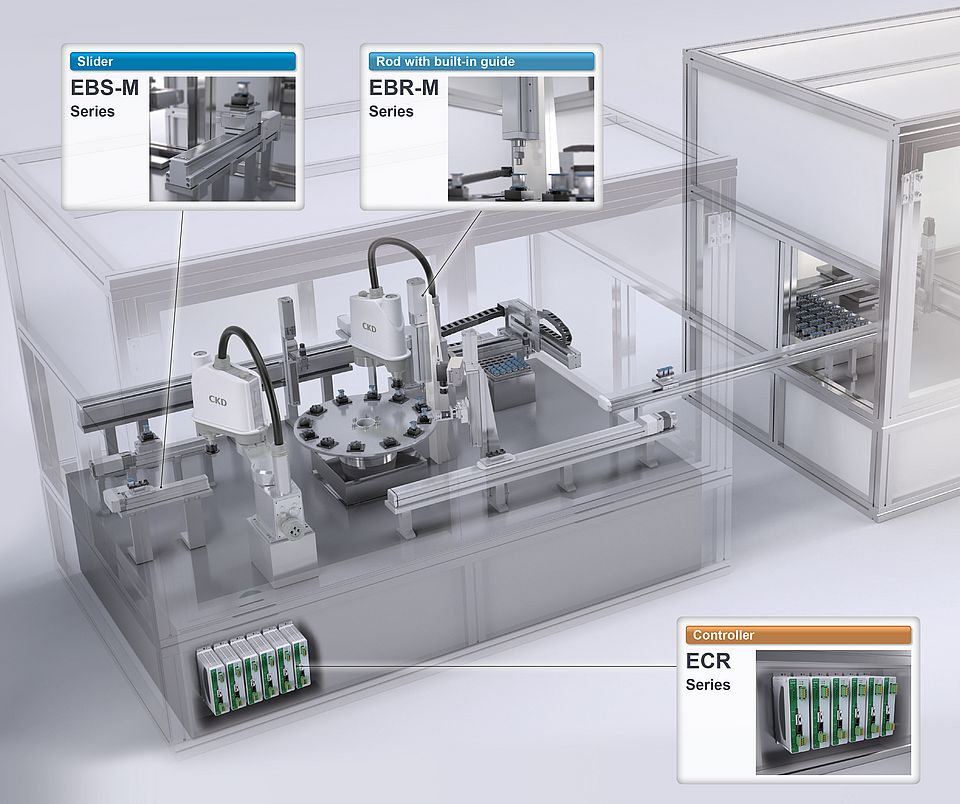 Reduced size
Signifcantly improved basic performance Our new controller provides performance beyond that of conventional products. The 48 VDC power supply provides even further improved performance. This enables compactbodied products to cope with heavy loads, requiring less installation space.
Reduced installation time
Mounting holes provided on top and bottom of product The product structure allows direct installation from the top or bottom, without disassembly. This signifcantly reduces work time, especially when installing from the top.
Shorter equipment stop times
Equipped with a battery-less absolute encoder as standard The absolute encoder retains present position information without the use of a battery. The system does not need to return to origin when the power is turned ON, and there is no need to install an origin sensor. This allows quick recovery from an emergency stop or power outage. Because it uses no battery, there is no need to replace the encoder battery.
Expanded selection
Also supports motorless specifcations (servo motors) Each model uses a common body and can also be driven using a servo motor. This provides even greater control at the same size for your preferred motor.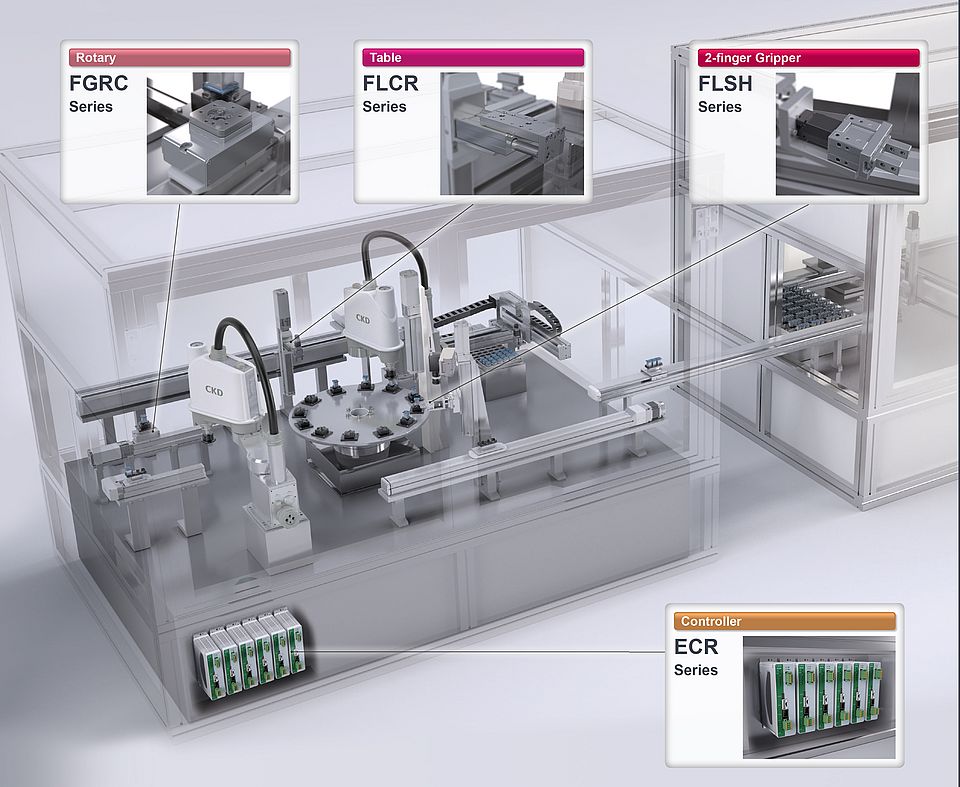 CKD electric actuators bring "extra" features to air components.
Extra! Multipoint stopping
Stopping is possible at multiple points.
Extra! Shockless
Speed and pressing current can be set to any value to gently grip workpieces.
Extra! Information output
Output the present position and speed,as well as the travel distance and number of operational cycles, etc.
Inheriting the advantages of air components
Realizing capacity equal to that of air components
Each series is capable of outputting power equivalent to that of air components.
Realizing the ease of use of air components
Can also be operated using the same sequence as the solenoid valve that controls air components.