Dust Suppression System Using Fog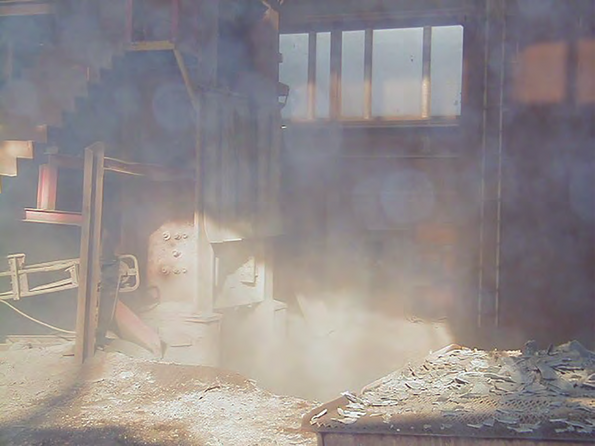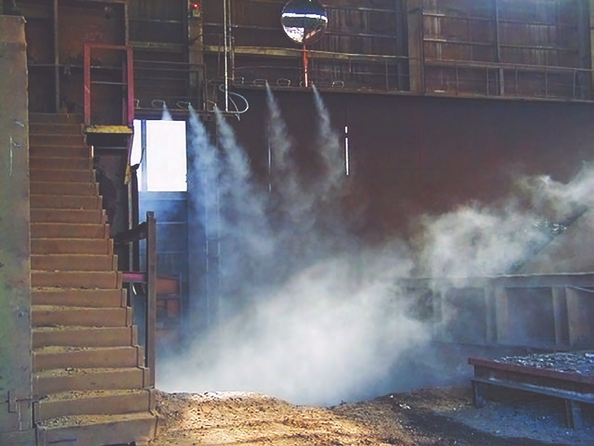 Dust concentration 90% cut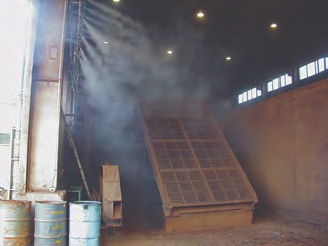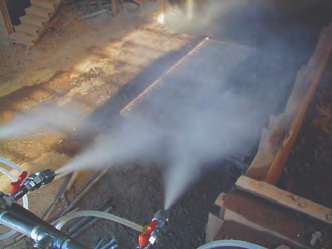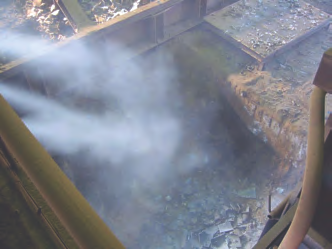 Being used in a wide array of customer worksites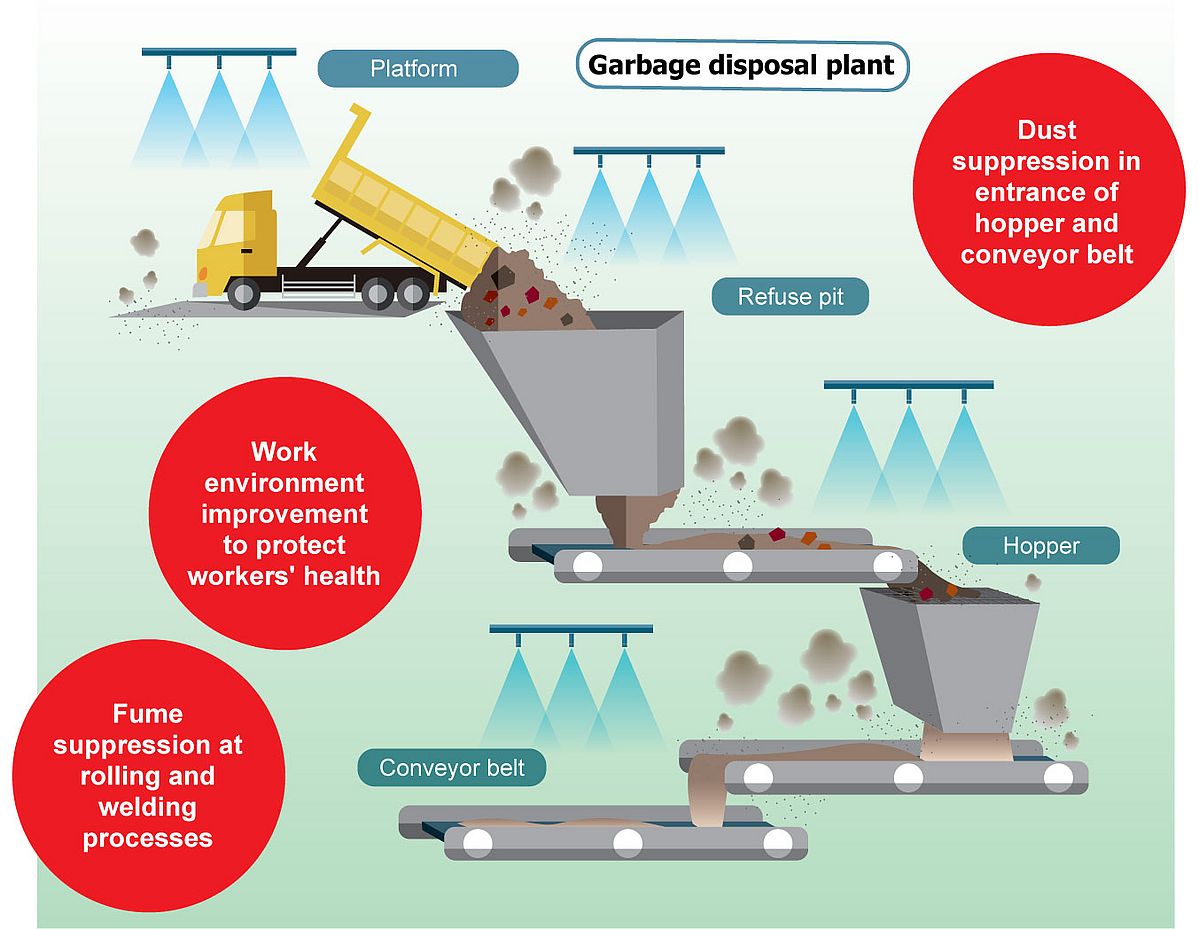 Consult with IKEUCHI for Dust Control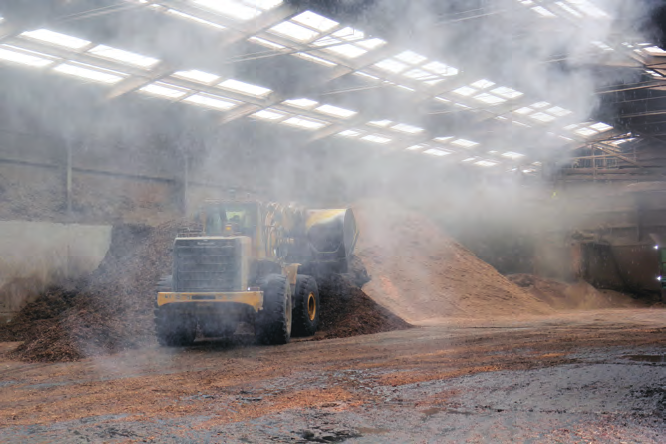 IKEUCHI is the leading spray-nozzle manufacturer in Japan.
We design a dust suppression fog system best-tailored to suit the needs of each worksite, through in-depth discussions with customers and assessment of the worksite.
Control panel and sensors or other control options are available for automated spray control, that allows effective dust suppression and water savings.
Use optimal nozzles for each site
Energy-saving Hydraulic Nozzles
Low-cost, fine spray nozzles used in a wide range of site.
Ultrafine-spray Pneumatic Nozzles
Ultrafine atomization keeps down extremely fine dust particles
Conventional dust control

IKEUCHI's dust control solution

Water sprinkling:

has little effect on airborne dust




Dust collectors:

unfit for use in a large space

IKEUCHI's fine fog spray system




Effectively and economically suppresses dust in a large space




Doesn't get the worksite soaked




Yields a cooling effect
Broad Product Lineup to Help Improve Work Environment
We propose dust control system best suited for each worksite
Uses stainless steel piping that is weather-and corrosion-resistant for a long term use
Spray headers installed at entrance prevent the release of airborne dust.
Sensor control can be included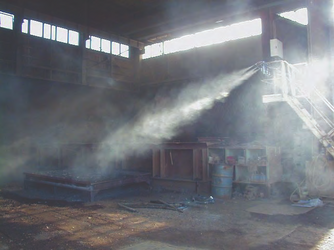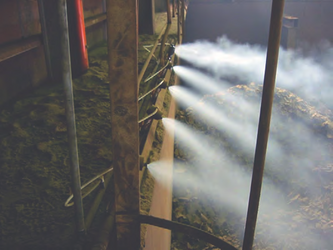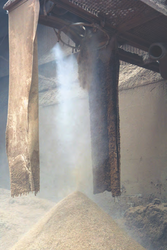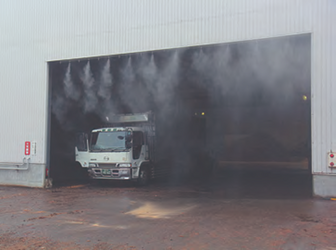 Factory fans with spray nozzles mounted are being used for dust suppression in large spaces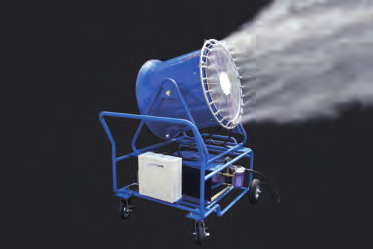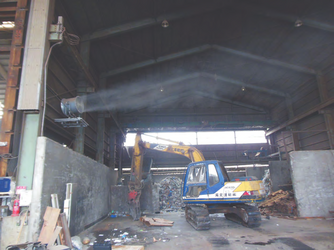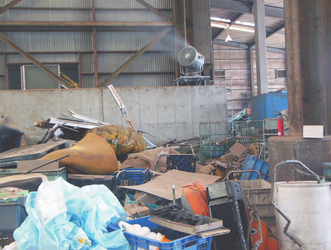 Dust suppression mechanism