Hydraulic Cartridge Valves & Manifolds
Cartridge valves are compact and economical components that can be used for directional, pressure, or flow control in systems from 0.4 L/min [0.1 US gal/min] up to 400 l/min [100 gpm], and for pressures up to 350 bar [5000 psi]. By combining standard cartridge valves almost any hydraulic circuit can be easily created.
Using cartridge valves in a custom manifold, a designer can create a hydraulic integrated circuit (HIC) that provides a compact package for hydraulic control with reduced plumbing, easier installation, easier service, and fewer leak points than traditional hydraulic systems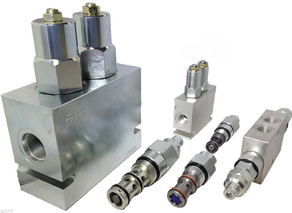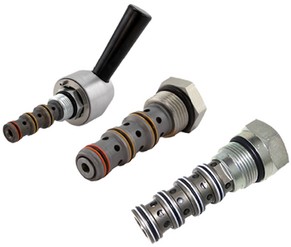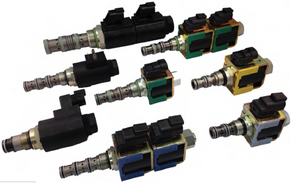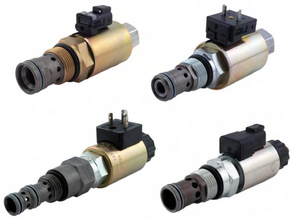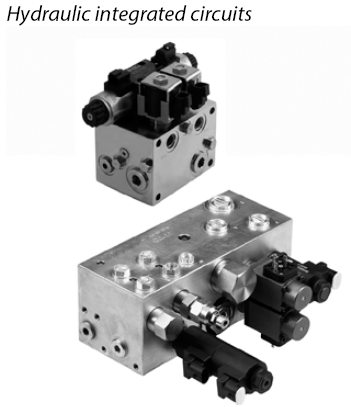 Cartridge valves can be installed in custom designed manifolds to create a Hydraulic Integrated Circuit (HIC). HICs provide many advantages over traditional hydraulic control systems:
HICs are compact packages that simplify machine plumbing.
Costs for fittings, tubes, hoses, and seals are dramatically reduced.
Installation costs are dramatically reduced.
Leak points are eliminated.
Service time and costs are dramatically reduced. Components can be replaced without disturbing machine plumbing.
HICs can be centralized on a machine or strategically located. Using a custom HIC provides the designer unlimited flexibility to optimize machines for assembly, plumbing, wiring, service, and weight distribution.
Comatrol designs and manufactures the highest quality custom HICs in the world.