Mechanical Motion technology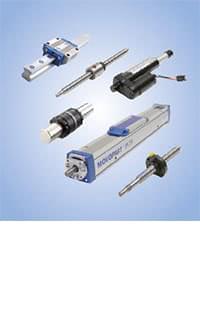 Thomson invented anti-friction linear technology over 60 years ago and has continued to lead the industry ever since. The Thomson brand is recognized and trusted as the global leader in mechanical motion technology.
Linear Bearing and guides
Ball Screws and Lead Screws
Linear Motion Systems
Actuators
True Planetary Gearheads
Clutches and Brakes
Precision Ball Bearings / Stainless Steel Precision Balls
Standard Ball screw drives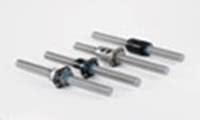 With rolled thread
Customized ends of screws according to costumers needs.
ø 10 to 29 mm / thread pitch 2- 50 mm ( special on request)
Accuracy P3-T7
Extensive range of nuts
Precision Ball Screw drives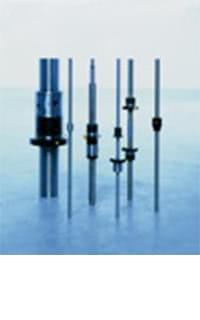 With ground thread
Ball screw drives fully mounted, with customized ends of screws according to the customer needs.
ø 12 to 200 mm / thread pitch 4 to 80 mm
Accuracy P1-T7
Dimensions of the nut following DIN
Special products on request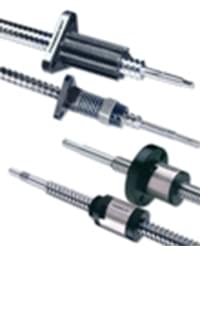 With rolled thread
These screw drives provide the optimum solution for your application functions with their positioning accuracy, ease of operation.
ø 10 to 24 mm / thread pitch 2 to 45 mm (metric)
also available in inches
Cost and weight reduction
Nuts coated PTFE plastic
Screw stainless steel V2A
With rolled thread
Customized ends of screws according to customer needs.
ø 10-80 mm / thread pitch 2 to 24 mm ( special on request)
Trapezoidal screw with pitch in clockwise or counter-clockwise
Lengths max. up to 6000 mm
Lifting columns - Movoact AC / DC
Lifting columns freestanding powerful with housing of extruded aluminum and plastic rails.
Various options of DC or AC motors.
strokes up to 600 mm
Speed of 12 - 60 mm / s
Ball screw or trapezoidal
Powerful, robust and reliable
Maintenance free
Telescopic lifting column – Movoact TC16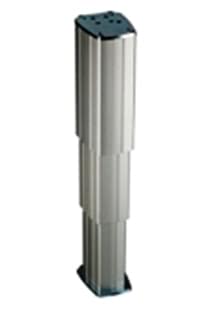 New telescopic lifting column with EMC certification according to standards for medical devices. Modern design and a very good ratio between stroke and length in the retracted position providing a small overall dimension
Stroke to approx. 520 mm
Speed up to 19 mm / s
Loads up to 2000 N
Fast, quiet and lightweight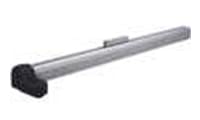 Compact and complete unit The rodeless actuator is available in two versions for horizontal or vertical uses. Robust aluminum profiles for industrial, domestic and medical uses.
Stroke up to 1500 mm
Speed up to 110 mm / s
Loads up to 2000 N
Silent & end damping
This wide range of linear units starting from the smallest and most compact to the largest and most robust. The range of linear units of Danaher Motion products includes well-known brands such as Thomson, Neff and Tollo.
BaseLine
ForceLine
SpeedLine
PowerLine
VarioLine