Yuken has always been a pacemaker when it comes to developing hydraulic technology with the aim of making people's lives easier and limiting the impact on the environment – low energy, noise reduction, long life.
As well as supplying standard off the shelf products, we will always go the extra mile to understand your needs to give you solutions which will allow you to meet the increasingly tough challenges that we all face.
Yuken offers low noise/high efficiency, swash plate type variable displacement piston pumps
Various models, ranging from low-noise low-pulsation small capacity models to low-noise high pressure models, are available in Yuken vane pumps for customers' best selection.
Various type of pressure control valves are available, from relief valves to pressure switches, to control the pressure at suitable level in the hydraulic system.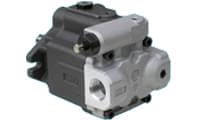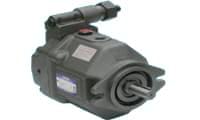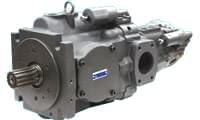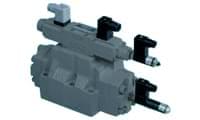 These valves control the reciprocating and rotating speed of hydraulic actuators, A variety of flow control valves including pressure and/or temperature-compensated flow control valves is available.
Directional Control Valves
These valves control the flow direction in the hydraulic circuit. The various directional valves ranging from the solenoid operated directional valves to the check valves conforming to JOHS Standard-The Japan Oil Hydraulics Standard-are available to meet the variety in customers' needs.
Proportional & Servo Valves
Yuken has realized an industry leading position by creating compact hydraulic equipment that features high precision and reliability by unifying the amplifier, and sensor, all of which are required for proportional or servo control systems.